Issue III submissions ARE NOW OPEN!!!
As you may have heard, we are introducing a theme for our next issue. The theme for Issue III of The Borfski Press Magazine is threes. 
This theme is very broad, so feel free to interpret it how you wish, but give us your best art, poetry, short stories, and everything else that has to do with the number three, groups of three, thirds, triples, triangles, etc.! If you have questions about whether or not your submission fits the theme, message us on Facebook or email us at info@theborfskipress.com, and we'll be happy to help you out.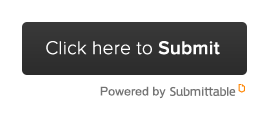 The Borfski Press magazine and publishing company will release Issue III in November, which will also mark our one year anniversary! As always, it's free to submit, but be sure to read through our submission guidelines thoroughly.
We want to thank all of the talented creators who submitted to our first two issues, and invite you to submit more of your work to Issue III.
We publish poetry, short stories, lyrics, articles, reviews, photos, art, and music compositions. However, we are open to bizarre queries. The Borfski Press welcomes art of all kinds and is a place to say what you want. We believe in the first amendment and want to hear the good shit, so don't hold back. That said, please, NO racist, discriminating, hateful, or religious material. The Borfski Press accepts work by both emerging and established artists. Above all else: keep writing and creating.
Submissions for Prose HERE
Submissions for Poetry HERE
Submissions for Art & Music HERE